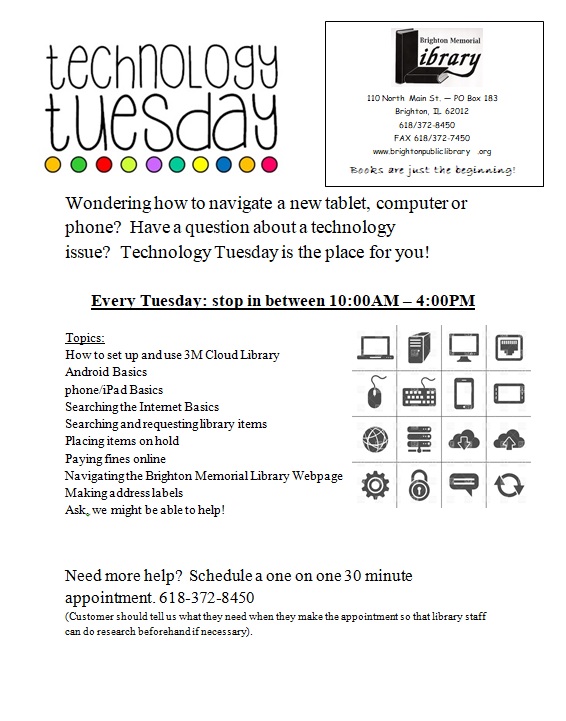 Technology Tuesdays
Need help……Wondering how to navigate a new tablet, computer or phone?  Have a question about a technology issue?  Technology Tuesday is the place for you!
Ask us, we might be able to help!
Need more help?  Schedule a one on one 30 minute appointment. 618-372-8450(Customer should tell us what they need when they make the appointment so that library staff can do research beforehand if necessary).