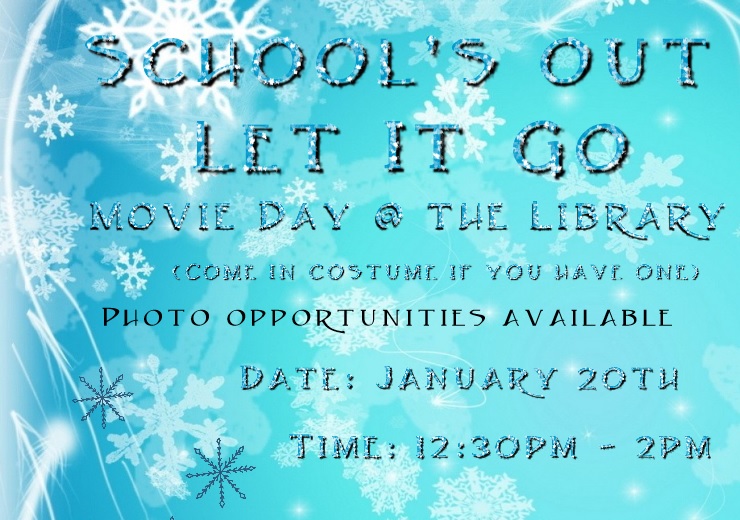 School's Out Movie Day
School's out…. fight the "I'm BORED" or "There's NOTHING to do" by coming to the library to watch a movie
When their kingdom becomes trapped in perpetual winter, fearless princess joins forces with mountaineer and his reindeer sidekick to find her sister, a Snow Queen and break her icy spell. Their epic journey leads them to encounters with mystical trolls, a comedic snowman, harsh conditions, and magic at every turn,

Come in costume photo opportunities will be available!
Snacks will be provided. Family Friendly. All ages welcome!