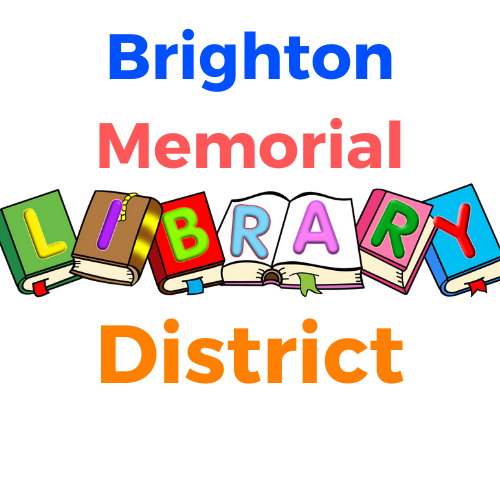 Become a Friend of the Library
The Friends of the Library group is comprised of like minded individuals who support our libary and its mission. The group shares the common belief that the library is vital in meeting the educational, cultural, and social needs of our community. Some of the goals of the group include:
Educating the community as to the value of its library
Formulating ways to increase the community's usage of the library
Brainstorming ways to fundraise on behalf of the library
Volunteering at libary events
Talk to anyone at the Library about joining the Friends of the Library
Make a Financial Donation
Brighton Memorial Library District is a not-for-profit organization that is only partially supported by tax dollars. The rest of our budget is met via fundraisers, patron fines, and through small library services. To make a financial donation, see the bottom of the page. All donations are tax-deductible.
Donations of Materials
On behalf of the Brighton Memorial Library District staff and patrons, thank you for considering donating to the library.
Due to limited space, we have the following guidelines for donating materials:
No reference materials (dictionaries, encyclopedias, etc)
No computer manuals older than 2010
No Bibles
No magazines older than 2 years old
No VHS tapes
No copies of any discs, we can only accept originals
The library currently has a need for:
Board Games
Educational Toys
Puzzles
Children and Youth Books
Building Fund
Thank you to all who have already contributed to our dream of building a bigger and better library for our community. We want to see a space that can house more materials, technology, and programming. You can make a donation at the bottom of this page. All donations are tax deductable.
Volunteering
The library is always looking for help at various events. Talk to any library member about becoming a volunteer