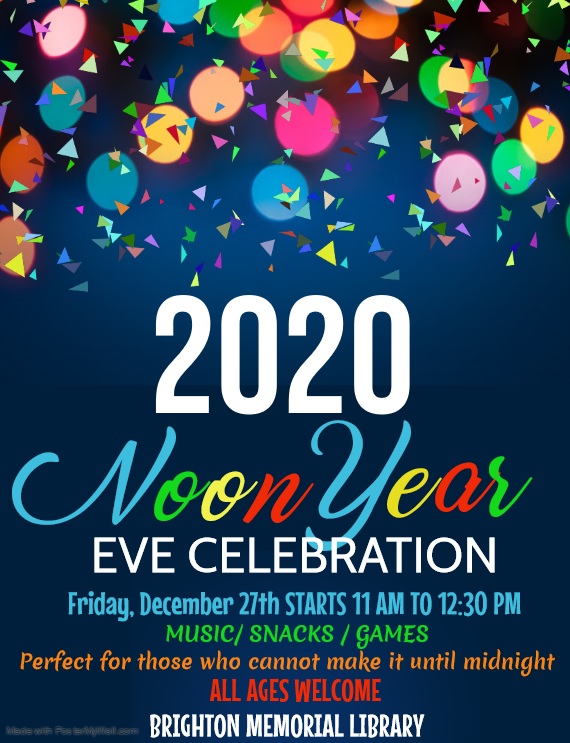 Noon Year Eve Celebration
Love New Year's Eve fun, but cannot stay awake till midnight to ring in the new year?
Join us for our family-friendly "Noon" Year Eve party. All the excitement of New's Years at an early more manageable time for us early to bed birds 😉
There will be music, games, snacks, photo opportunities, a craft or two.
This is an all-ages family-friendly event.